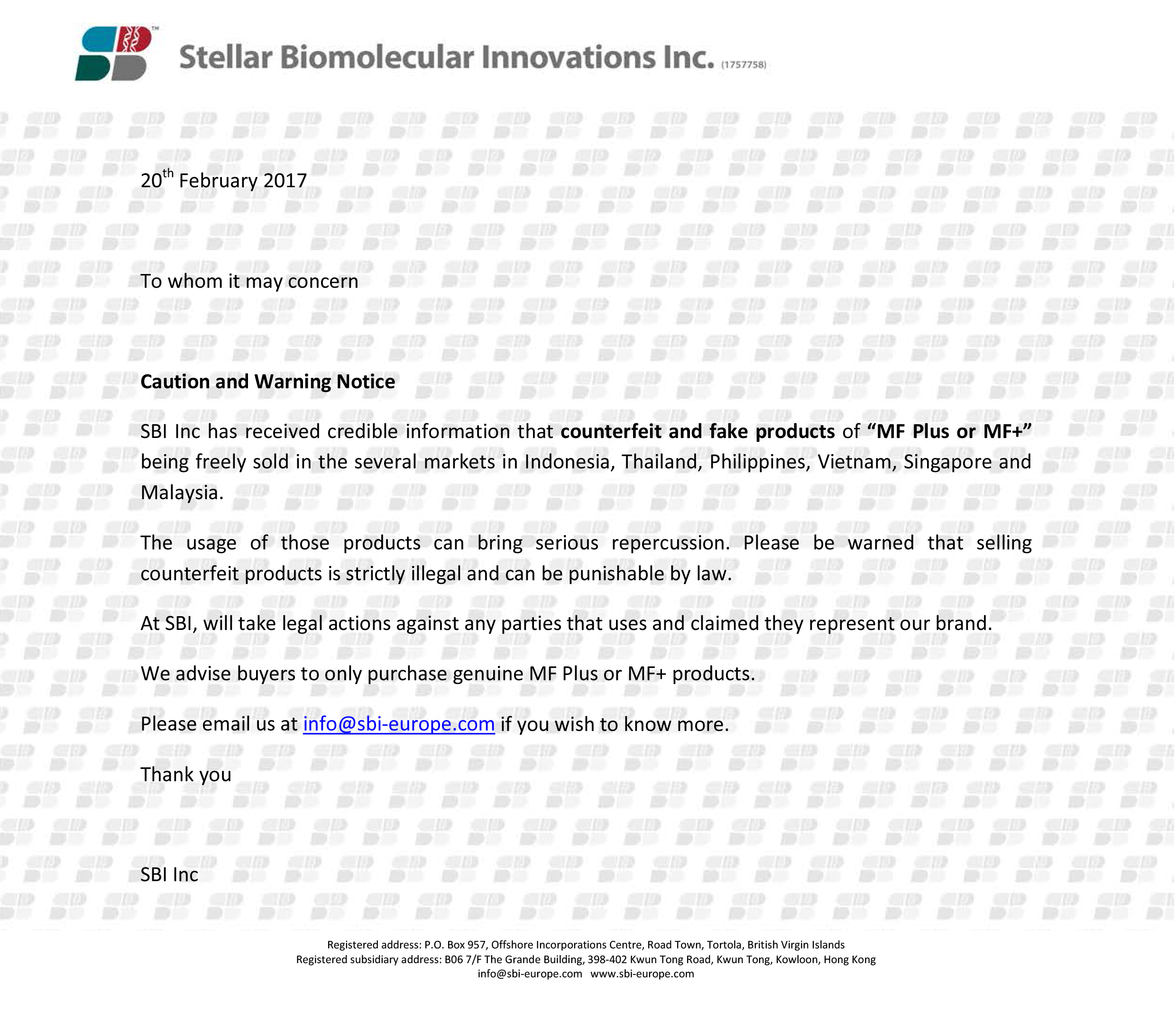 Caution & Warning Notice
20th February 2017
To whom it may concern
Caution and Warning Notice
SBI Inc has received credible information that counterfeit and fake products of "MF Plus or MF+" being freely sold in the several markets in Indonesia, Thailand, Philippines, Vietnam, Singapore and Malaysia.
The usage of those products can bring serious repercussion. Please be warned that selling counterfeit products is strictly illegal and can be punishable by law.
At SBI, will take legal actions against any parties that uses and claimed they represent our brand.
We advise buyers to only purchase genuine MF Plus or MF+ products.
Please email us at info@sbi-europe.com if you wish to know more.
Thank you
SBI Inc